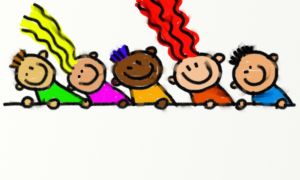 REGISTER TODAY FOR HEBREW SCHOOL!
During the pandemic we have held teaching online for students who were eager to continue with their education. Now that the pandemic is beginning to resolve the intention is to resume in person classes again in the fall of 2022. In this case the plan is to kick off the Hebrew School on Sukkot, 2022, Oct 16.  We are hoping to make this the wonderful experience again with activities on the Balaban farm, an annual unique opportunity for our community.  More information to come.

We are considering organizing a summer festival for a meet and greet and the opportunity for interested families to speak with out teachers; tentatively in August 2022. Please stay tuned.

At Or Hadash we believe that children are the builders of our future! In our supplementary Hebrew School our students develop their Jewish identity in a creative manner, through stories, songs and games. In small classes with professional teachers, they learn about the Jewish festivals, Israel and the Hebrew language.
Please email Howard Lindo, Hebrew School Principal, at contact@orhadash.org or howard_lindo@hotmail.com for detailed information. Howard is assisted by teacher Michael Davis and to register. At Or Hadash we foster a sense of belonging and provide a relevant Jewish learning experience that is focused on the needs of each individual student.