RJ Blog
After four years of bringing you a new episode nearly every week, this podcast is taking a little break. Listen to this episode to learn more about our hiatus and where to find us in the meantime.
Most of us today aren't tasked with wandering through the desert, like the ancient Israelites were... but we still find plenty to kvetch about! What if, instead of focusing on small annoyances, we turned to community-building and togetherness? This episode first aired in May 2018.
URJ Youth
A Story of Forgiveness and Reconciliation
D'Var Torah By: Rabbi Karyn D. Kedar
jemerman
November 29, 2021
The story of Joseph is the story of heroism, forgiveness, and redemption. His story is not about victimization and defeat. Joseph is a dreamer, a visionary, a wise man, and no amount of evil intent has stifled that within him. His dreams are premonitions and become reality. He becomes a ruler of the land and navigates through a seven-year famine. And he uses his position of power not for revenge or vengeance but rather to enact lifesaving agricultural reforms that save Egypt.
Opening the Window to Inspiration
D'Var Torah By: Rabbi Karyn D. Kedar
jemerman
November 11, 2021
Some say our dreams are born of fears and hopes, of an agitated soul. Others reply that they are visions of what can be, or premonitions of what will most certainly be. Maybe our dreams are channeled energy -- energy that works its way through the mind and spirit, pulling the curtain back just a bit to reveal a Divine truth - a truth that is hidden by the waking mind. The waking mind must be trained not to forget and not to deny the night visions that come to visit.
On the Other Hand
""We commend the House of Representatives for passing the Build Back Better Act, an essential bill that will invest in and help address the enduring health and economic disparities exacerbated by the COVID-19 pandemic, begin to mitigate the looming climate crisis, support childcare and pre-k education, and more. "
"On behalf of the Union for Reform Judaism, whose nearly 850 congregations across North America encompass approximately 1.8 million Reform Jews, and the Central Conference of American Rabbis, whose membership includes more than 2,000 Reform rabbis, I am writing to convey our strong support for the robust funding for early childhood education and care with a system of mixed delivery and nondiscrimination provisions within the Build Back Better Act (H.R. 5376). "
RJ Blog Social Justice
For the Love of Jeff: A Reflection on Mister Rogers' Most Memorable Young Guest jemerman November 30, 2021
Image
At 10, Jeff Erlanger appeared on "Mister Rogers' Neighborhood" in his wheelchair. I recently asked Jeff's parents about how they raised such a competent and loving son.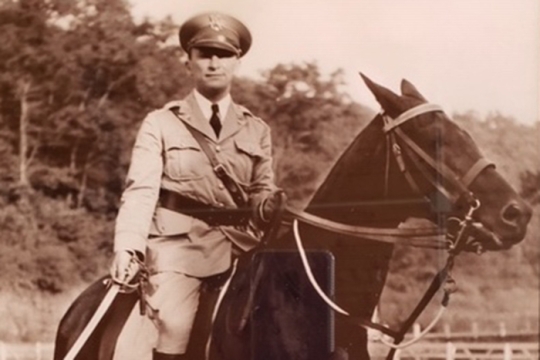 Reflections on the Significance of December 7 on American Jewry jemerman November 29, 2021
Image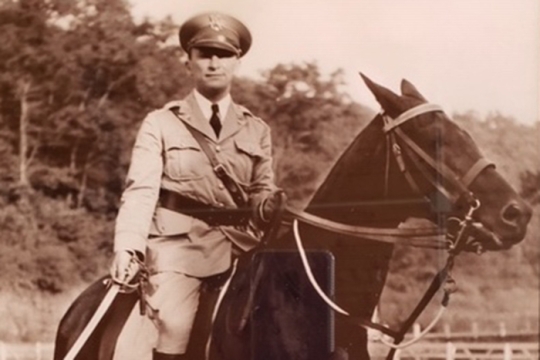 December 7 marks the 80th anniversary of the surprise military strike by the Imperial Japanese Navy Air Service on the US naval base at Pearl Harbor in Honolulu. The attack led to America's formal entry into World War II. What ensued would have a profound impact on Jews everywhere, including the American Jewish community.
RJ Blog Jewish Life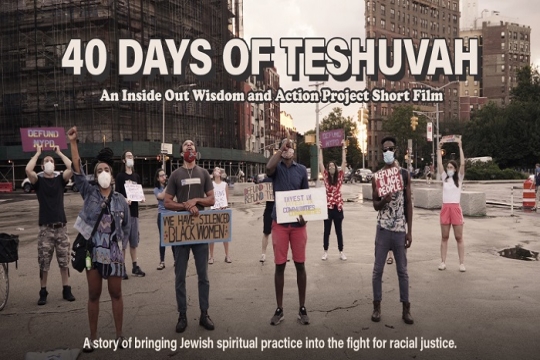 Why We Need a "Spiritual Co-conspiratorship" for Justice jstern July 12, 2021
Image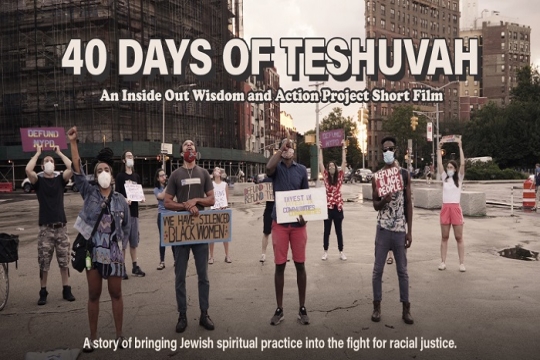 During the 2020 uprising for Black lives, Yehudah was the lead organizer of the 40 Days of Teshuvah action that created a space of mourning the destruction of Black communities and crying out to the Heavens for spiritual co-conspiratorship in the fight for racial justice.
Social Justice in My Bones
D'Var Torah By: Cantor Evan Kent
jstern
June 16, 2021
This week's parashah deals with all forms of justice: establishment of courts, rules for bearing witness, laws of military engagement, and treatment of captives. Its most quoted line, particularly in the Reform Movement, is Deut. 16:20 - "Tzedek, Tzedek tirdof" (Justice, Justice shall you pursue).
RJ Blog Practice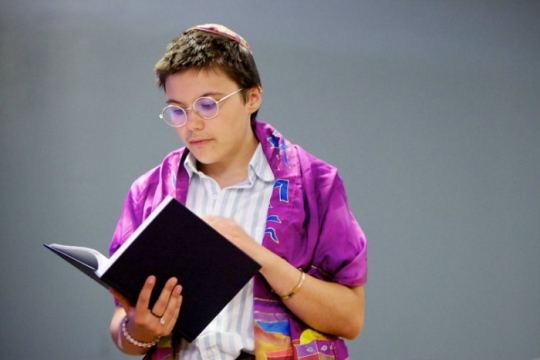 The URJ Reflection Project: Go Deeper on "The Spiritual" kbkaput August 15, 2021
Image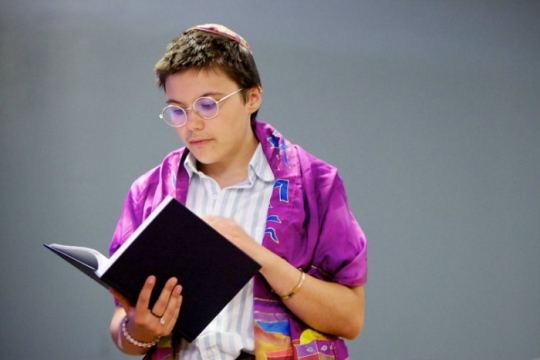 As part of the URJ Reflection Project, a new set of offerings and experiences for the High Holidays in a time of social distance, we've also developed three short essays that allow you to go deeper into the essence of Jewish wisdom that grounds these rituals.
Our Needs Are a Gift of God jstern May 26, 2021
Image
This prayer from Birkot HaShachar, the traditional morning blessings, reminds us to be grateful when we awake for every day.
RJ Blog Learning
Reimagining Hanukkah Gift-Giving jemerman November 18, 2021
Image
There are a lot of creative ways to make Hanukkah meaningful when we pause to ask ourselves a few good questions before automatically going into shopping mode.
Temporary Structure, Perpetual Joy urjadmin October 4, 2021
Image
Sukkot is known in Hebrew as Z'man Simchateinu – the time of our joy. It's
RJ Blog Jewish Holidays
Temple Sinai: Virtual Oneg with Rabbi Nir Barkin
Israel Connections warmly invites you to an exciting virtual oneg with special guest Rabbi Nir Barkin from Congregation YOZMA in Modi'in. Let's meet, mingle, and welcome Shabbat together. Join our Sinai Connections leads with your candles, wine and challah as we do the blessings together.
Anonymous (not verified)
December 3, 2021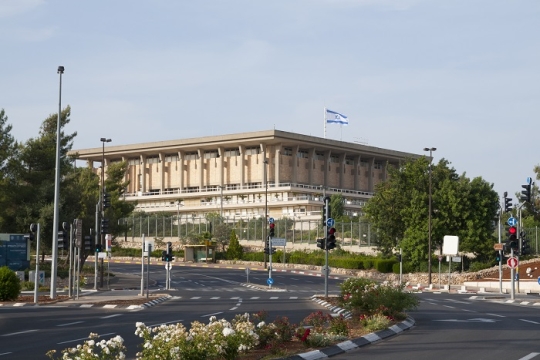 Why Israel's Next Government Gives Me Hope jstern June 15, 2021
Image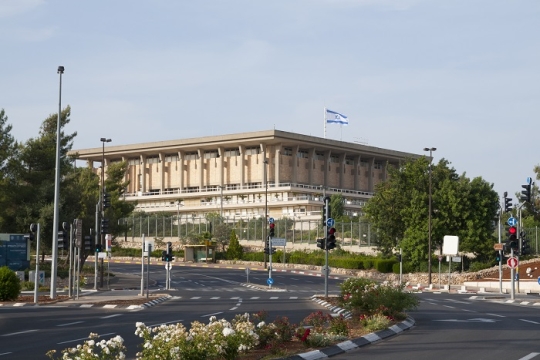 On Sunday, Israel's Knesset narrowly voted in Israel's 36th government with Naftali Bennett as the nation's 13th prime minister, unseating the incumbant Benjamin Netanyahu.
Plugin is not configured
RJ Blog Israel
Plugin is not configured
Torah commentaries
Plugin is not configured
URJ Press Releases
Plugin is not configured
Torah
Plugin is not configured
Sukkot
Plugin is not configured
Simchat
Plugin is not configured
Hannukkah
Plugin is not configured
Shabbat
Plugin is not configured
Parenting