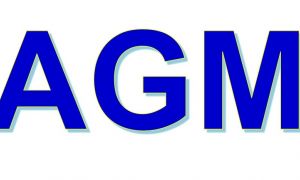 The Annual General Meeting has been rescheduled for Sunday, August 20, 2017, at 10:00 a.m. Your attendance is essential and vital for ensuring the viability of Or Hadash Synagogue and for establishing a vibrant Jewish centre for worship, life cycle celebrations, education and social events in our Northern York Region.
We will be seeking your input into the direction for the synagogue and the activities that would generate enthusiasm and support from our community. Or Hadash Synagogue is what you, the Jewish community in our region, will want to create for yourselves and future generations. Our new home permits us to conduct all religious, educational and social activities.
At this Annual General Meeting we will
Elect/Re-elect Board members
Discuss membership due structure that will satisfy the membership (keeping in perspective the expenses we have and what is needed for maintaining our infrastructure, programming and growth). As in the past, membership will include High Holy Day tickets. The Treasurer will present current financial statements.
Discuss the interest in a Hebrew School
If your family or other families who have expressed interest are eager to have a Hebrew School for your children, please let us know prior to the AGM for planning purposes. You may send a brief note to contact@orhadash.org and your information and particulars will be forwarded to Howard Lindo, who is taking responsibility for re-establishing the Hebrew School pending sufficient interest. An attractive new program is under development.
Provide information regarding the upcoming High Holy Days
The AGM will be held at 130 Davis Drive, Unit 210, Sunday, August 20, 2017 at 10:00 a.m. A light brunch will be provided. Children are welcome and activities will be available.